Meet the RAD Jazz Orchestra
The RAD Jazz Orchestra features some of the best young musical talent in the country with musicians coming from Los Angeles, the Bay Area, New York, and Washington D.C..  I am honored to have each of these fantastic musicians be a part of this project!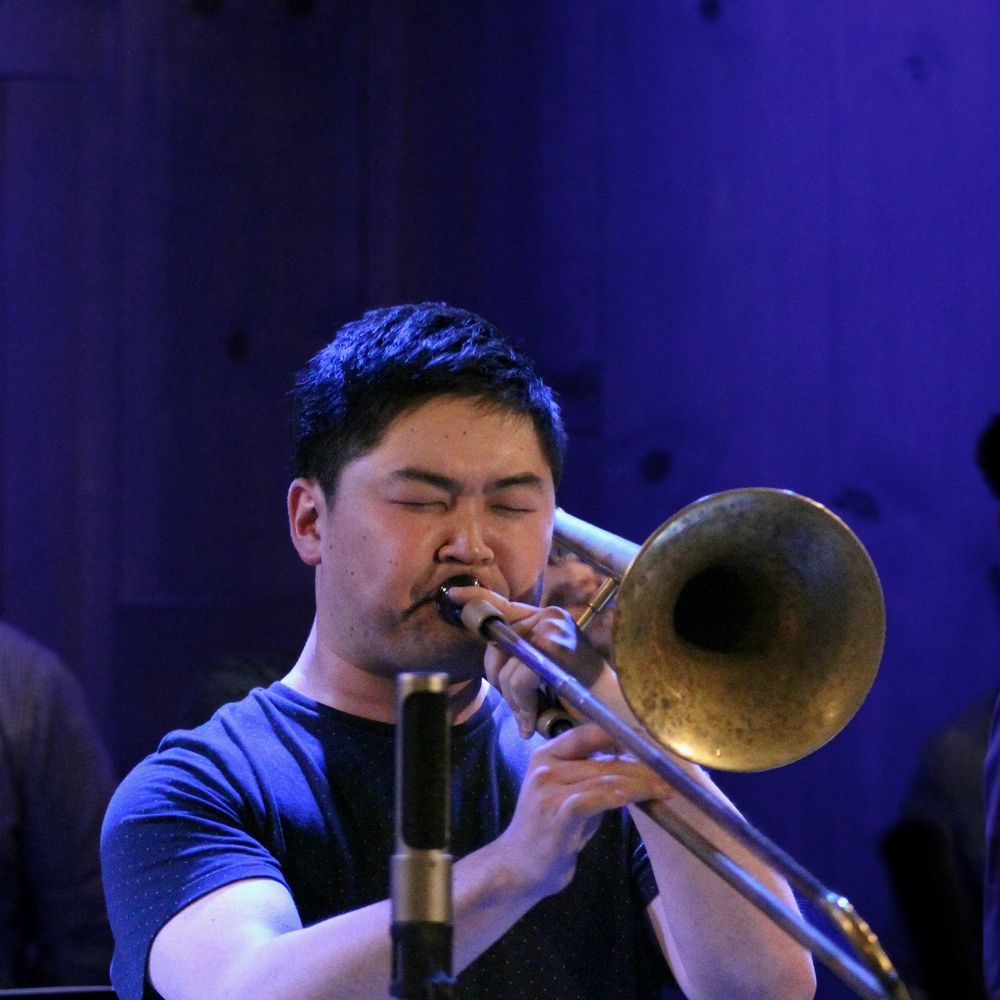 Jon Hatamiya
Trombonist, composer, and B.A.C. Endorsing Artist Jon Hatamiya is one of the most promising trombonists to come out of the Sacramento area and is rapidly making a name for himself on both the New York and California music scenes. He was recognized in the August 1st, 2011 edition of Jet Magazine as the only trombonist on Wynton Marsalis's list of "Who's Got Next", which highlighted the next generation of emerging jazz artists. Jon recently released his debut album as a leader More Than Anything on Orenda Records in early 2020, as well as an electronic EP Some Might Say (Revisited) in December 2020.
As a performer, Jon has established a wide-ranging reputation reflecting his diverse musical interests. In the big band world, Jon is known as a lead trombone specialist with a soulful and fiery resonance, as well as a supportive and responsive section player. This versatility and knowledge of the big band tradition has led him to performances and recordings as lead trombone with the Kyle Athayde Dance Party and the big band on Michael Bublé's 2018 release, Love, and as a member of the trombone sections of the Bob Mintzer Big Band, John Daversa Progressive Big Band, and the Jazz at Lincoln Center Orchestra with Wynton Marsalis, among others.
Jon is also widely regarded as an imaginative and receptive improviser, and a proponent of the trombone as a modern creative voice. He appears in numerous smaller group settings that emphasize improvisation, musical communication, and spontaneity, such as nopanda (Los Angeles based quartet), and SMILES (collective quintet with members based all over the US), and as a sideman and featured soloist in performance, touring, and recording with artists such as Louis Cole, David Binney, Luca Alemanno, Paul Cornish's BANNED, and Logan Kane's Flotation Band and Nonet.
Jon is active as an educator, having been faculty at the Lafayette Summer Music Jazz Workshop, Stanford Jazz Workshop, guest clinician at the Sitka Jazz Festival and Stanislaus State Jazz Festival, and a traveling clinician for the Monterey Jazz Festival. He is currently instructor of Jazz Trombone at Sacramento State University and El Camino College, and applied trombone instructor at Cosumnes River College. He also works as a bandleader with the New York City based jazz-rock fusion band XD 7 (with two self-released recordings), and the Jon Hatamiya Big Band, as well as several other ensembles under his own name ranging from trio to nonet.
His work as a composer and arranger (beyond in his own groups) includes commissions from Los Angeles trombone quartet Skinny Lips and the Sound Malfunction, Oakwood Brass, SFJAZZ, Fernando Pullum Center, and numerous high school and college level big bands around the world. Jon also received a 2015 and 2021 Herb Alpert Young Jazz Composer Award from ASCAP and a 2016 Downbeat Student Music Award for his merits as a composer and arranger. In 2019, Jon was asked to arrange Australian grade-school student-written melodies selected by Herbie Hancock into the theme song for International Jazz Day. Jon's arrangements have been performed by such major artists as Michael McDonald, John Mayer, and Jackson Browne.
Jon received his Bachelor of Music degree in jazz trombone performance from Manhattan School of Music (where he was given the John Clark award for excellence in brass performance) his Master of Music in jazz studies from University of Southern California, and an additional Master of Music from the prestigious Thelonious Monk Institute of Jazz Performance (now known as the Herbie Hancock Institute).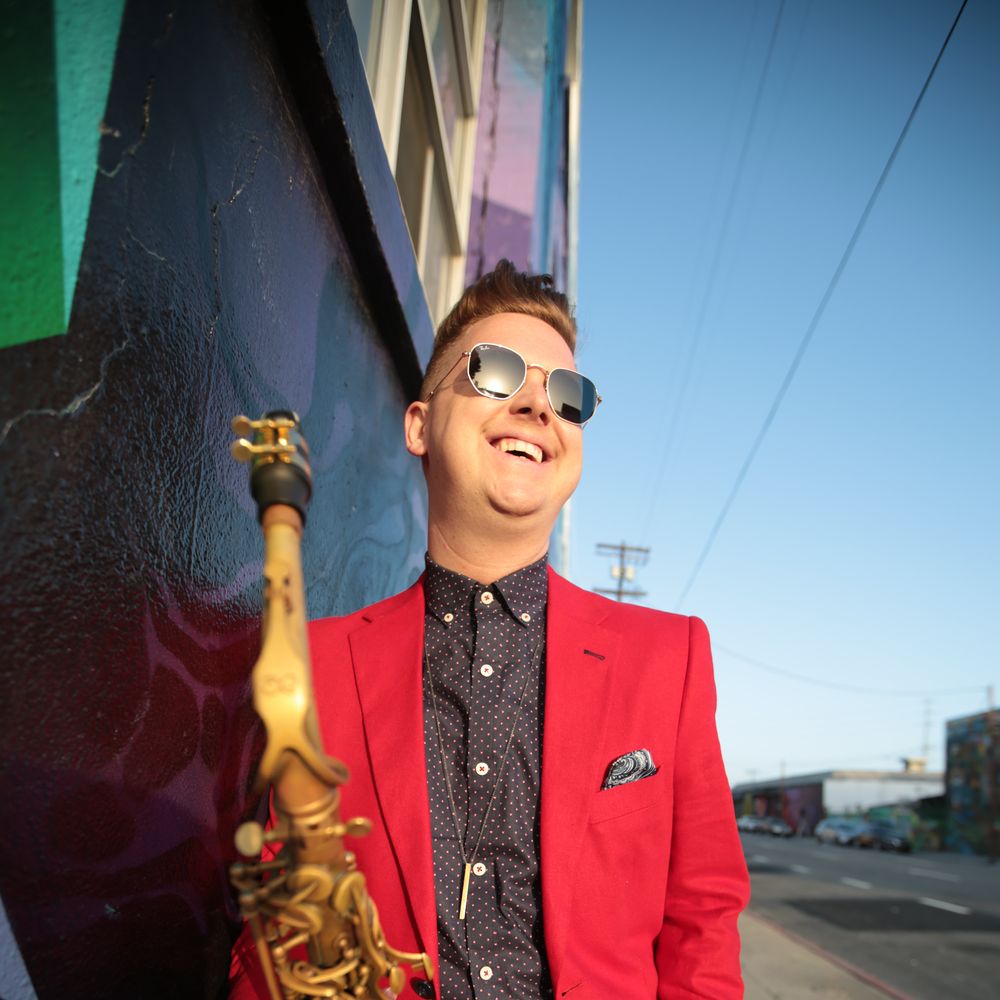 Alex Hahn
Alumni of the prestigious Thelonious Monk Institute of Jazz Performance and 1st Place Winner in the Michael Brecker International Saxophone Competition, Alex Hahn is a multi-award winning saxophonist, composer, and educator based in Los Angeles, California. He has performed and recorded with notable names such as Herbie Hancock, Esperanza Spalding, Peter Erskine, and recorded on Michael Bublé's last two Grammy Nominated Albums. He is also a featured soloist on the Eddie Murphy movie Coming 2 America. Hahn currently serves as the Director of Jazz at the Los Angeles County High School for the Arts and is an endorsed artist with Eastman Winds, D'Addario Woodwinds, and Key Leaves.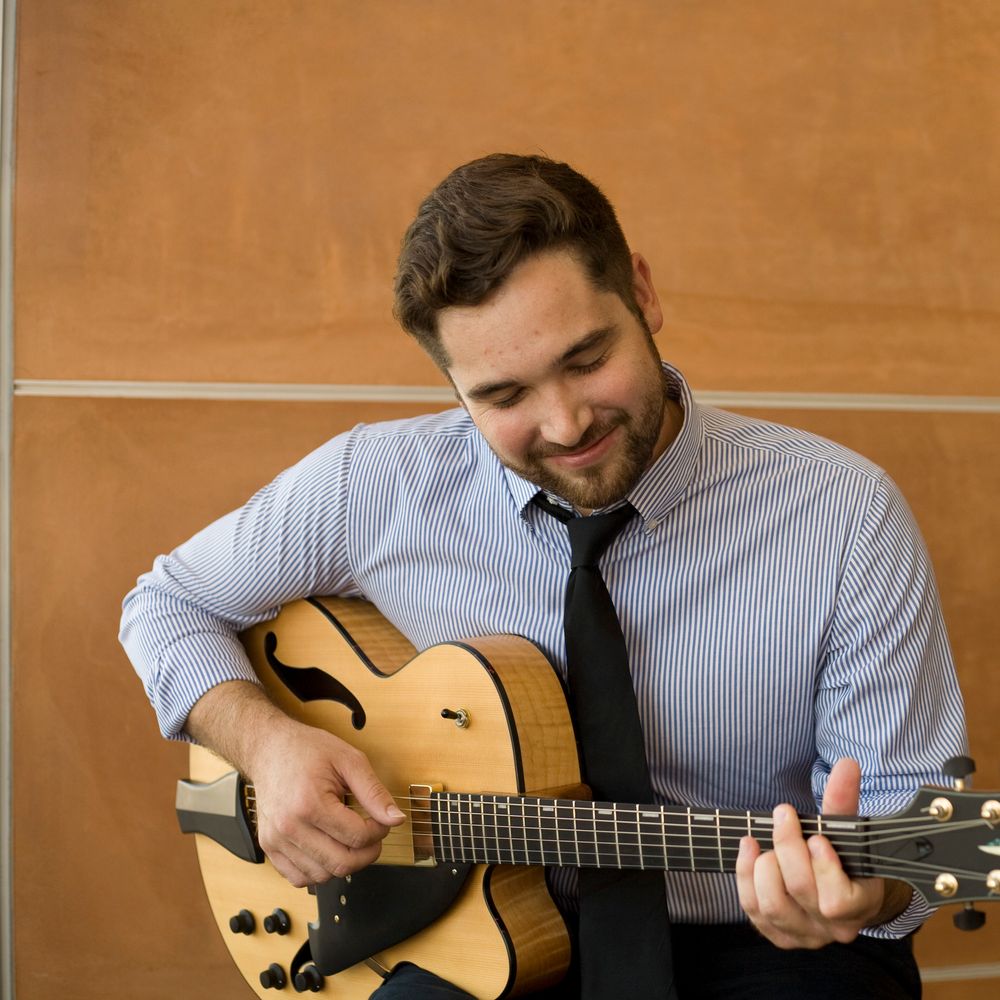 Zachary Caplinger
Zachary Caplinger is a guitarist who actively performs throughout Southern California. He holds a bachelor degree in jazz guitar performance from California State University Fullerton, where he had the pleasure of studying with legendary guitarist, Ron Eschete, and pianist, Bill Cunliffe. Zachary has performed at the UNC Jazz festival, Jazz Education Network, Reno Jazz Festival and the Newport Beach Jazz Party, as well as in such notable clubs as The Blue Whale, Vitello's, Cook's Chapel, and The Drake. He has shared the stage with many prominent jazz musicians, including: Bill Cunliffe, Jeff Hamilton, Joe LaBarbera, Graham Dechter, Joey Sellers, Barbara Morrison, and Francisco Torres. Zachary currently resides in Los Angeles, CA, where he actively performs with various groups, including his own ensembles.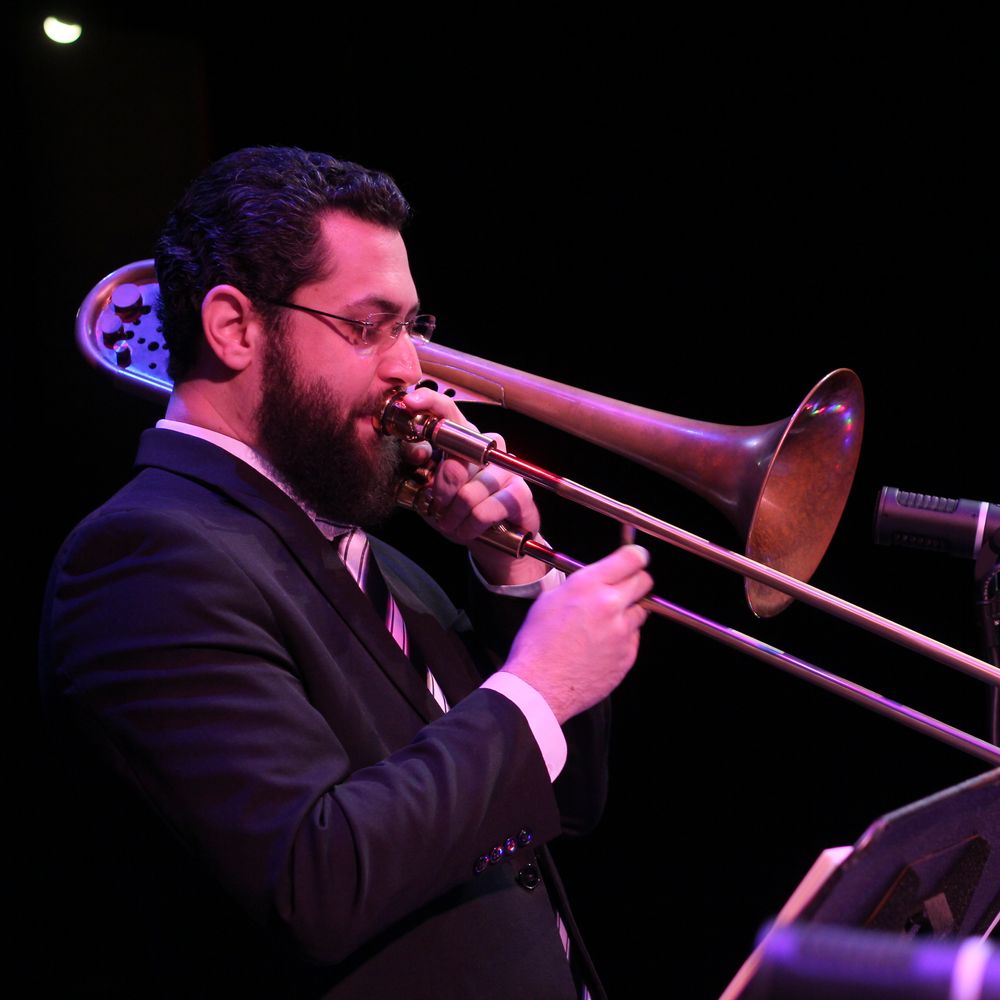 Ido Meshulam
Ido Meshulam, award winning Israeli trombonist and composer began taking daily lessons with his father Tovy Meshulam, an accomplished trombonist, composer and educator, just after his third birthday.  At the age of 12 he picked up the bass trombone and at 14, won the audition for the Young Israel Philharmonic Orchestra where he served as principal bass trombonist for next 4 years. Between the ages of 18 to 21, he served in the Israeli army as principal bass trombone player in the Israel Defense Forces Orchestra, while winning annually America-Israel Cultural Foundation Scholarships from 2004 - 2010 in both jazz and classical performance. In addition, Ido served as an extra player in the Israel Philharmonic Orchestra from 2008 - 2010. After Ido finished his military service in Israel, he received a full tuition scholarship from 'Berklee College of Music' in Boston and relocated to the U.S.
In 2012 Ido Won the International Trombone Association's Carl Fontana Jazz Trombone Competition, sponsored by the Edwards Company. A year later, He Won the prestigious American Trombone Workshop National Jazz competition hosted by the U.S. Army Band "Pershing's Own" in Fort Myer, VA.​ In 2014 Ido Won 1st place prize at the International Trombone Association's J.J. Johnson Jazz Trombone Competition, sponsored by Michael Rath Trombones. 
In February of 2014 Ido was one of only 7 musicians worldwide to be accepted by a panel of judges which included Herbie Hancock, Wayne Shorter, Jimmy Heath, Kenny Burrell and Herb Alpert into one of the most prestigious jazz programs in the world, the Thelonious Monk (now Herbie Hancock) Institute of Jazz Performance, where he obtained his Master's degree, performed around the world and studied with some the best jazz musicians in the world.
After his relocation to LA, Ido has collaborated and performed with artists such as Billy Childs, Gordon Goodwin, John Beasley, CTA, Bill Holman, Steve Huffsteter, Mike Barone, John Daversa, Sara Gazarek, The Glenn Miller Orchestra, The U.S. Army Blues and many more. Notable performances include the 2016 International Jazz Day at the white house hosted by first lady Michelle Obama, Playboy Jazz Festival, The Kennedy Center, JEN Conference and the Annual LA Jazz Institute's festival among others. In addition, Ido was recently featured on Billy Childs' GRAMMY winning album "Rebirth" and on John Beasley's GRAMMY nominated album "MONK'estra Vol. 2". Presently, Ido serves as jazz trombone faculty and ensemble director at California State University, Northridge.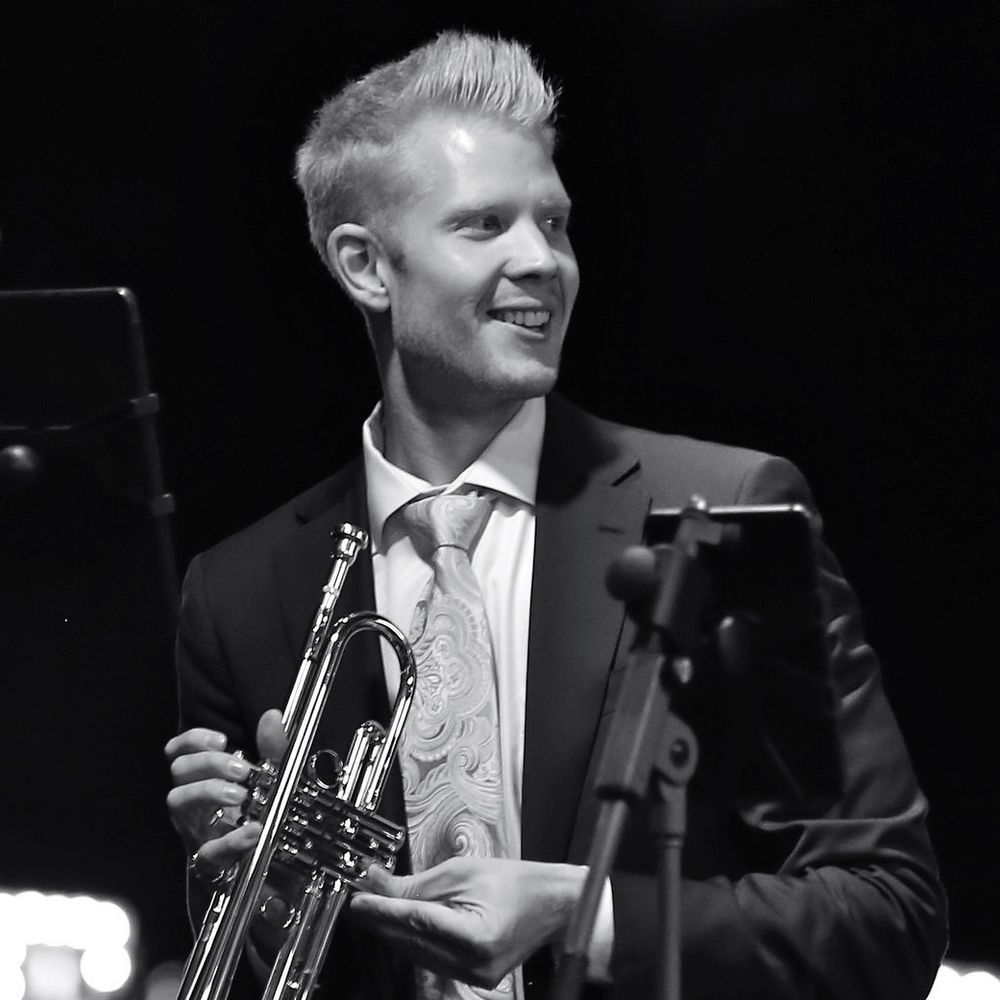 Blake Martin
Los Angeles based Trumpeter, Blake Martin has traveled the world performing, recording, teaching, producing, and composing/arranging. Originally from Portland, OR, his studies led him New York City and finally to Los Angeles, CA where he now lives and is an active member in the music scene. 
Blake's passion for the music has led him to work with some amazing artists including Bob Mintzer, Michael Buble, Bobby Shew, Wayne Bergeron, and the Glenn Miller Orchestra. He has also performed as a guest soloist with the Golden State Pops Orchestra. Los Angeles is the recording capital of the world, and Blake has recorded for Warner Brothers and CBS, along with many other artists and production companies as well. Theatre, being such a big part of the music scene in LA, Blake has performed in productions of "Dreamgirls," "In The Heights," and "The Producers," with companies like Musical Theatre West and 3D Theatricals. You might also catch Blake at the Walt Disney Resort performing with one of many bands around the parks.
Hollywood is the epicenter of tv and film, and Blake is no stranger to the big screen. Both performing and sidelining, you might catch him on an episode of NCIS, Scandal, or Veronica Mars, just to name a few. 
Education is also a very important and prioritized part of Blake's career. He has been fortunate to be asked to do clinics for the SCSBOA, regularly gives masterclasses at local colleges, middle schools, and high schools, and also travels around the country to take part in educational conferences. Blake also maintains a private studio working with students one-on-one on a weekly basis. 
Blake earned his Masters degree from the University of Southern California Thornton School of Music, and his Bachelors degree from the Manhattan School of Music.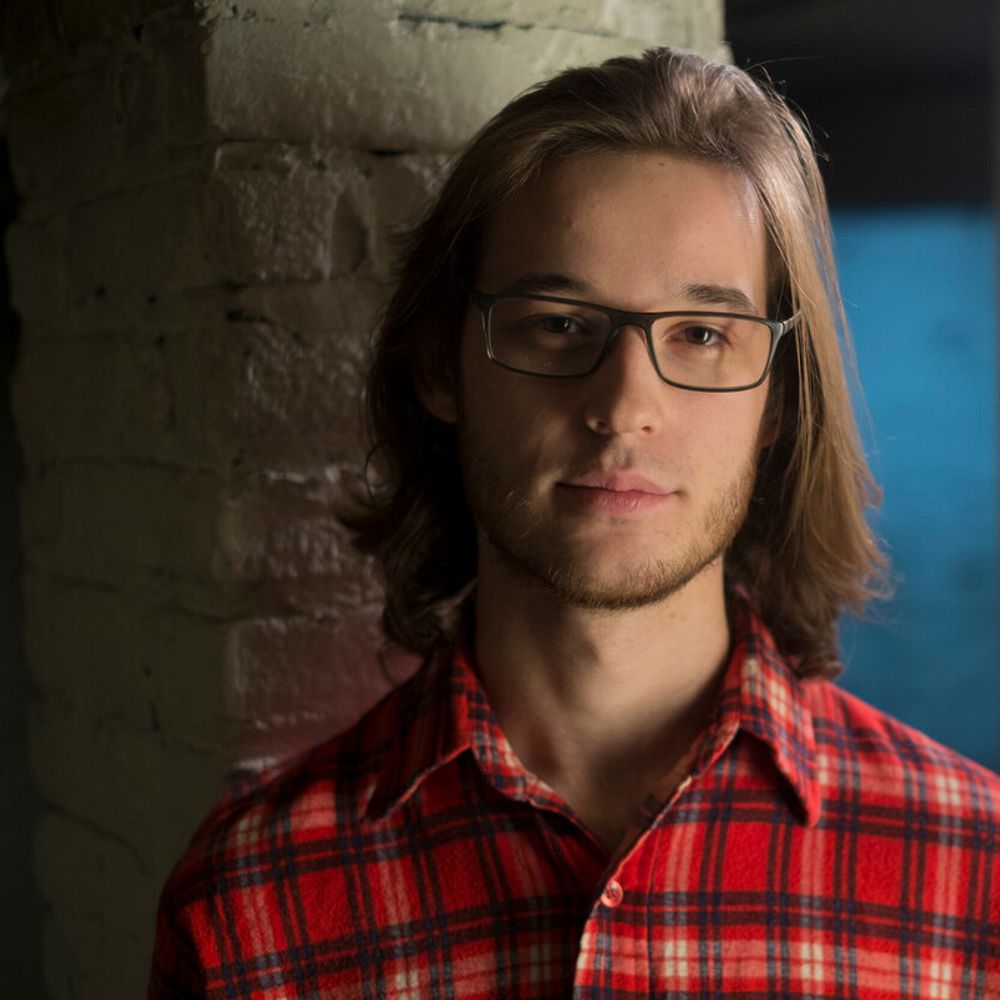 Xavier Del Castillo
Xavier Del Castillo is a saxophonist and composer based in Brooklyn, New York. He has performed with numerous Jazz, New Music and Folk ensembles including Adam O'Farrill's Stranger Days, Cat Toren's Human Kind, Inti and the Moon, Paul Beaubrun's Zing Experience, Ben Rosenblum's Nebula Project, Tim Rachbach's Under One Moon and Alec Goldfarb's Laughing Coffin. In addition, he has co-led various ensembles like Brickwork (formerly Mughal Muesli) and the Arsonists alongside other up and coming musicians including Patrick Bartley, Mat Muntz and Vicente Hansen.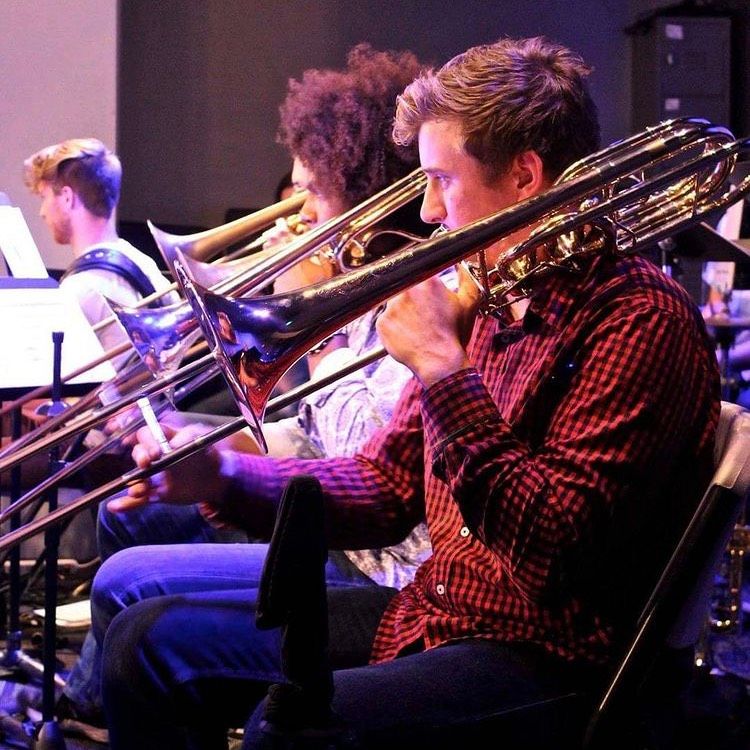 Jake Kraft
Jake Kraft has been a member of The U.S. Army Blues since 2018. Originally from Los Angeles, Kraft has performed with well-known artists including Herbie Hancock, Barry Manilow, Dave Matthews, Michael Bublé, BB King, and the Bob Mintzer Big Band. Kraft has also performed with the Los Angeles Philharmonic, San Diego Symphony, and Disneyland Band.Kraft earned his Master of Music from the Herb Alpert School of Music at University of California, Los Angeles and his Bachelor of Music from the Flora L. Thornton School of Music at University of Southern California.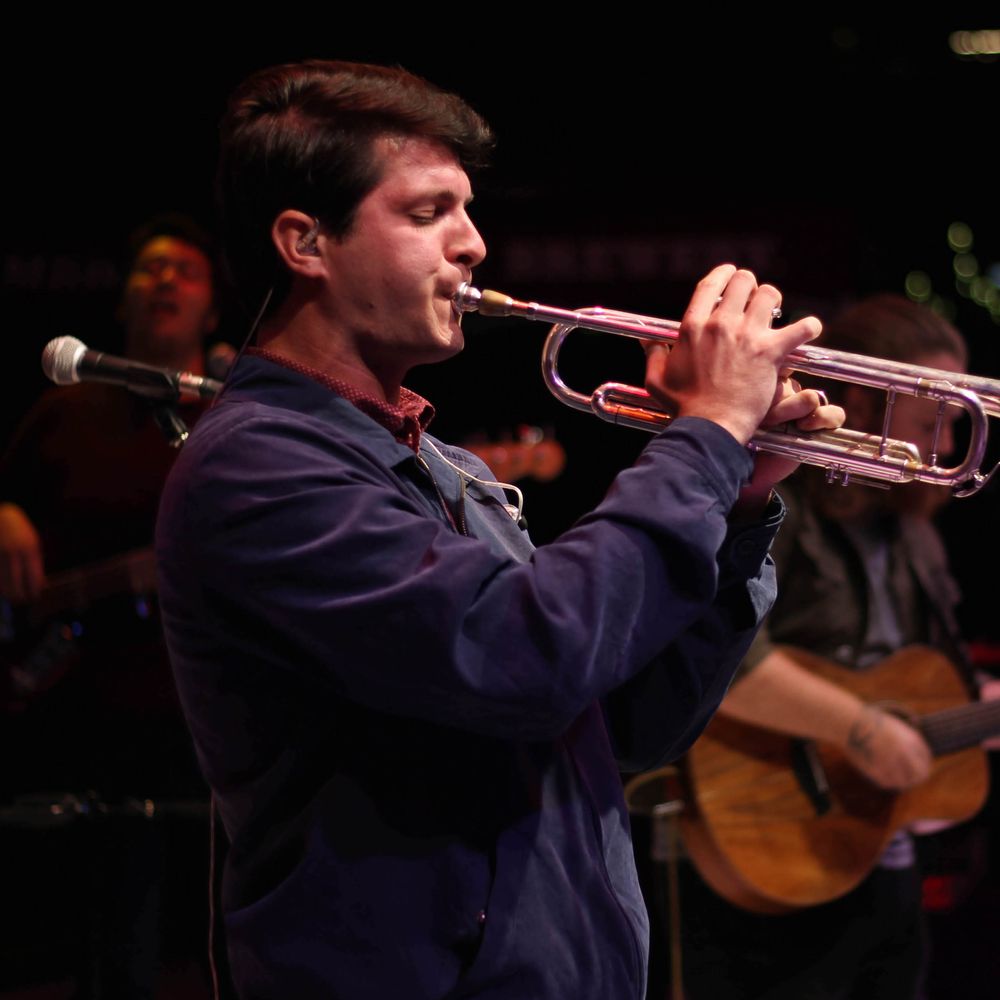 Harry Ostrander
Harry Ostrander is a Sacramento, CA native who in 2013 started his Southern California trumpet career by getting his undergraduate degree from CSULB. After graduating in 2017, Harry has gone on to record and perform with such artists like Michael Buble, Miley Cyrus, Kyle Athayde, Jon Hatamiya, Mike Barone, and many more. Additionally, Harry teaches at a number of different schools in the Southern California area, most notably The CSArts San Gabriel Valley.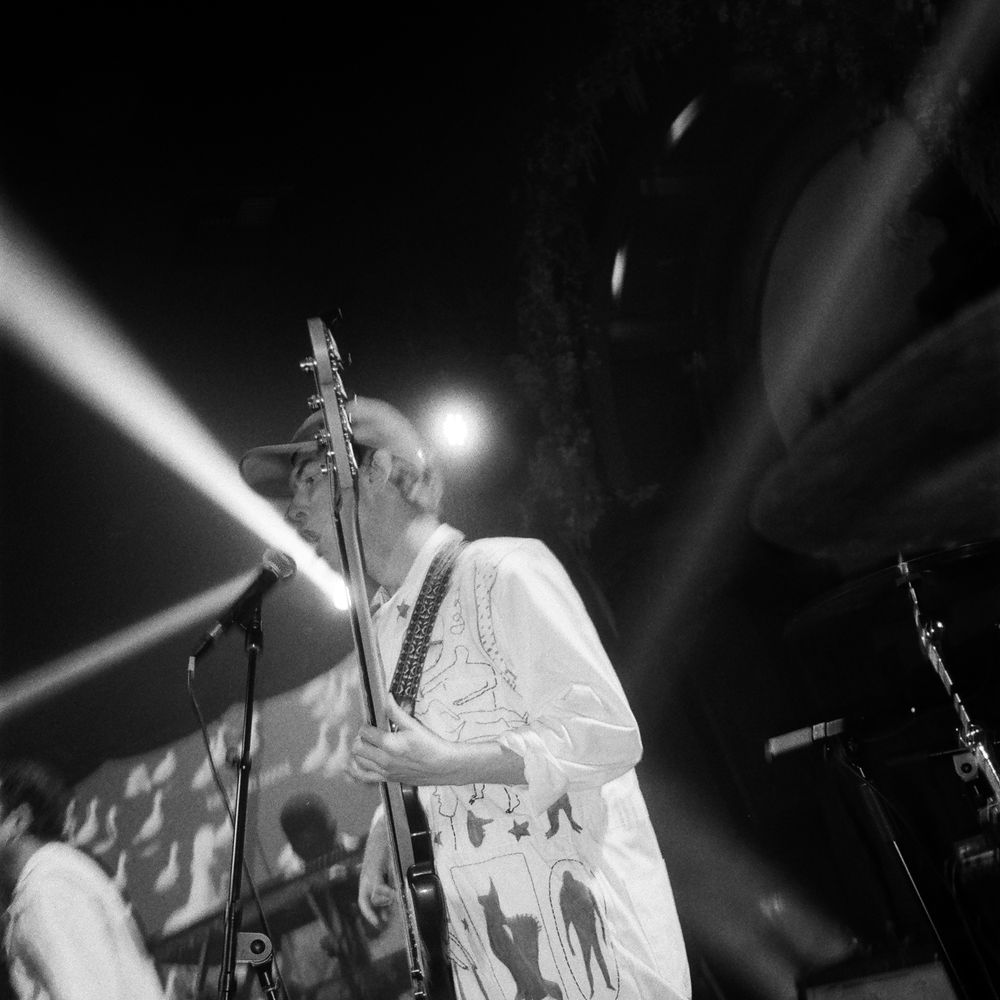 Logan Kane
If you hang around the Los Angeles music scene, it's likely you've heard of bassist and composer Logan Kane. In the world of jazz and creative music he has performed on upright and electric bass with some of the highest profile artists including David Binney, Chris Potter, Becca Stevens, Nate Wood, Justin Brown, Edward Simon, Roy McCurdy, Peter Erskine, John Daversa, Joel Ross, and Steve Lehman. Fueled by the excitement of the current Los Angeles renaissance, Logan Kane introduces an enigmatic and innovative compositional voice to the international jazz community. Logan often collaborates with Henry Solomon (HAIM, Big Sean, Mon Laferte) and their new album "Outside World 2" is out everywhere now! Logan is the bassist for LA Punk-Funk band Thumpasaurus.